Sir Allwell Ihunda' s Swearing-in Thanksgiving To Hold At St. Paul's Cathedral, Port Harcourt
Dez Mayorz Report.
The incoming Mayor of Port Harcourt City, Sir (Honourable) Allwell Ihunda JP, together with his deputy Hon. Tamunotonye Douglas, PHALGA party leaders and well wishers, will be having a swearing-in 'Thanksgiving Service' in thanksgiving to the Lord for Sir (Hon.) Allwell Ihunda' s victory.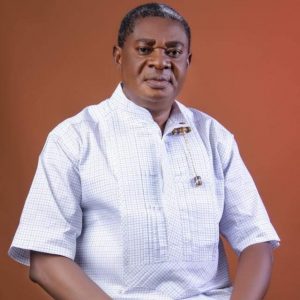 It is scheduled to hold this Thursday (17th June, 2021) at Saint Paul's Anglican Church Cathedral, Garrison, Port Harcourt, by 12 Noon.
The Reception follows immediately at the Port Harcourt Mayor's Lodge, Port Harcourt.
The Rivers State 23 Local Government Elected Chairmen and their deputies will be swear-in to office this Thursday by the state Governor, His Excellency, Nyesom Ezenwo Wike.
The full list of the LGA chairmen to be sworn-in includes:
1. AbuaOdua- *Daniel Opelia* (returning)
2. Ahoada East- *Ben Eke* (returning)
3. Ahoada West- *Hope Ikiriko* (returning)
4. AkukuToru- *Rowland Sekibo* (returning)
5. Andoni- *Erastus Awortu* (new)
6.AsariToru- *Onengiye George* (new)
7. Bonny- *David Irimagha* (returning)
8. Degema- *Michael John Williams* (new)
9. Emohua- *Chidi Lloyd* (new)
10. Eleme- *Ollormate Obarilor* (new)
11. Etche- *Obinna Anyanwu* (returning)
12. Gokana- *Confidence Dekoo* (new)
13. Ikwerre- *Samuel Nwanosike* (returning)
14. Khana- *Thomas Bariere* (new).
15. Obio/Akpor – *Barr George T. Ariolu* (new).
16. Ogba/Egbema/Ndoni- *Vincent Nwaobakata* (new)
17. Ogu/Bolo- *Vincent Nemieboka* (new)
18. Okrika- *Akuro Tobin* (new)
19. Omuma- *Chisom Christian* (returning)
20. Opobo/Nkoro- *Enyiada Cookey-Gam* (new)
21. Oyigbo- *Okechukwu Akara*(new)
22. Port-Harcourt- *Allwell Ihunda* (new)
23. Tai- *Mbakpone Okpe* (new).
Congratulations to Sir (Hon.) Allwell Ihunda, JP.
Congratulations to all the elected LGA chairmen and their deputies.!
Okoye Chidiebele Stephens,
Dez Mayorz Report.
16th June, 2021.